Marc Barra en Hemminki Johan zijn beiden ecologen bij het regionaal agentschap voor biodiversiteit in de Parijse regio, in het instituut voor Planning and Urban Development van île-de-France. Beiden zijn betrokken bij onderzoek van biodiversiteit op Parijse groendaken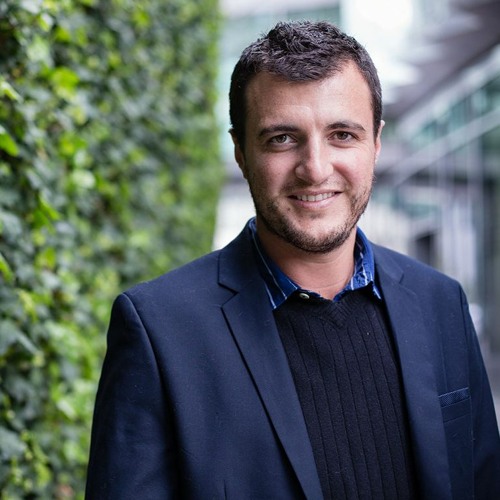 1. How can you relate your work activities to urban greening?
The Biodiversity Agency in Île-de-France is a department of the Paris Region Institute, a public body specializing in urban studies. This places us in an ideal situation to integrate ecology into the world of urban planning and work across the board, even if the compartmentalization is still very present. Our work in urban ecology focuses on solutions to better integrate biodiversity into policies, including urban planning, land use planning and architecture. We are piloting a few research projects on nature in the city (green roofs, waterproofing, urban agriculture, solutions based on nature, zero net artificialization). There is a growing interest regarding urban biodiversity and scientist must provide relevant information about how nature can take part of their projects. We design and run training courses for elected officials or professionals on taking biodiversity into account in the city. Throughout the year, we meet and advise many stakeholders (public and private), to help them understand the issues related to biodiversity and develop action strategies.
2. What do you think are the key factors for a good human-nature relationship? How can urban greening contribute as much as possible to this?
Biodiversity is sometimes associated with the fear of wilderness, especially for some species that are considered as undesirable (rodents, insects, opportunistic predators, etc.). Many urban planners are still believing in the "Hygienic" approach and struggle to integrate nature in the city. In addition, nature is still seen as an object of decoration: it is the heritage of the Landscape Schools in France, focused on horticultural and ornamental approaches where biodiversity is often reduced to its purely aesthetic role. This is starting to change: urban ecology is there to provide scientific knowledge on the impact of cities on nature, but also to offer solutions to mainstream biodiversity into the urban environment. We hope that urban ecology will help to change the vision and the practices, to switch from "greening" approach to a nature-based approach that integrates all the dimensions of biodiversity.
Green roofs can be sometimes just green painting, without taking into account scientific knowledge and understand the ecological requirements of species. Another fundamental point for a good human-nature relationship is the awareness and involvement of all actors. The transfer of knowledge between academic research and elected representatives, citizens or professionals is a priority. Tools such as citizen and participatory science programs can help to fill; the gap between science and society. These protocols greatly facilitates communication while raising citizens' awareness on the biodiversity that surrounds them.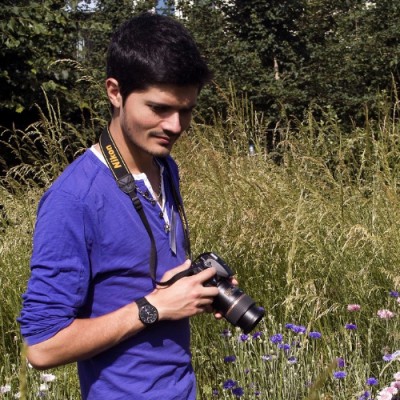 3. In which aspects would you like to see change in this in the short and long term?
The destruction of natural habitats is by far the first cause of biodiversity erosion, as mention in the latest IPBES report. First of all, we need to reduce land take and soil sealing, or even try to achieve a goal of "zero net land take". Cities must accelerate the renovation of existing infrastructure instead of planning new construction in natural areas, farmland or green spaces. The planning documents can help to reduce land take, as well as requiring developers to respect a coefficient of green space in each project.
Biodiversity is affected by high urban density. Thus, we believe that cities should develop de-sealing strategies. So many hectares of concrete could be removed: entire hectares of old car parks, roads, sidewalks, or riverbanks could be re-natured. Many sealed areas could be restored, however we need to identify them better. Urban restoration of sealing areas could help to create more ecological corridors in dense urban areas, both for terrestrial and aquatic species.
Finally, we need to promote and develop nature-based solutions as part of a win-win strategy for climate change adaptation and biodiversity enhancement. Nature-based solutions in cities participate in the sequestration of C02, absorb large amounts of water and help reduce the heat island effect by shading and evapotranspiration from plants. Nature-based solutions include actions to protect, restore, or even create new ecosystems (wetlands, meadows, forests, etc.) at all scales, from the local scale to the province scale s.
These solutions can complement or replace traditional gray infrastructure. Our agency is involved in two European projects on nature-based solutions: ARTISAN and REGREEN.
4. What advantages do green roofs and facades offer compared to other Nature Based Solutions in city's like parks or urban gardens?
Between 2017 and 2019, the Biodiversity Agency in Paris Region (ARB) and its partners studied 36 green roofs in Île-de-France in order to better understand the benefits provided by these new urban ecosystems. Biodiversity, water retention and cooling effect were evaluated on three types of green roofs, mainly according to the depth of the substrate: extensive roofs (between 0 and 15 cm), semi-intensive (between 15 and 30 cm) and intensive (over 30 cm). A fourth category, called "wildroof", refer to unplanted roofs, with spontaneous plants. The Grooves study confirms that green roofs are original environments that are complementary to other urban green spaces. Our results show that green roof can attract biodiversity and provide ecosystem services. However, the richness in species as well as the efficiency of ecosystem services has strong variations between different types of green roofs. In terms of species diversity, our results indicate that the "extensive" green roofs are less diverse than the "semi-intensive" and "intensive" typologies. For the latter two, our results show that they are comparable to plants and pollinators diversities that we observe in urban green spaces. However, biodiversity do not only refer as a number of species. When looking in detail, we observed many differences between the types of green roofs in the species composition. This indicates that the diversity of typologies is important at the city level. Finally, it seems that some species found on roofs are usually rare in other urban green spaces. Some others, usually common in urban areas, tend to avoid green roofs. Therefore, green roof can be complementary to other nature-based solutions in cities. Regarding ecosystem services such as water retention or cooling, green roofs cannot be considered as substitutes for other NBS at the ground level. In fact, it is fundamental that green roofs do not serve as a pretext for urbanization. They should be created in priority on existing buildings and be imposed to new developments projects.